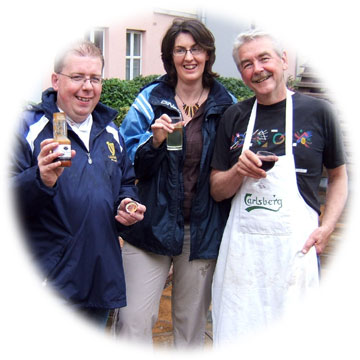 The management committee organised the third residents' barbeque for the last Saturday in July, and around 35-40 people came along. The cooking started at 4:30 PM, and went on well into the early hours of the morning.
Thanks to everyone who attended, and especially to those who helped with the organisation. Particular thanks to Robbie, who conjured up a large marquee tent at short notice to help keep us dry when the inevitable rain arrived.
We're already looking forward to next year's event. In the meantime, here are a few photos from the day (another thank you to Park Young for contributing some of these). Click on the centre image to start; use the thumbnails at the left to jump straight to a particular photo. High-resolution versions are available on request.
And if you're wondering how this year's event compared to previous ones, check out the photos from the 2005 barbeque.