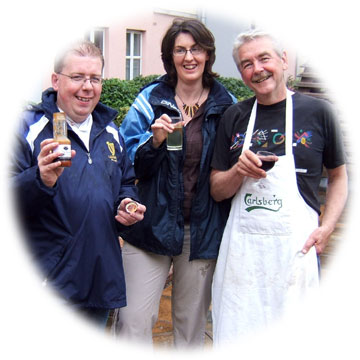 The fifth annual residents barbeque is taking place in the central grass lawn at The Windmill on Saturday 15th August, 2009 at 4 PM. All residents & friends are welcome.
As a thank you to everyone for putting up with all the disruption caused by the roofing problems this year, the management committee will be providing some food and refreshments to get things going. Please also feel free to bring your own food & drink -- burgers, wine, beer, salad, whatever you think might go down well. With Eurospar just around the corner, it should be easy to get good food.
We've had a great crowd at the bbq for the past four years, and this year's event should be no exception. We also have a sizable outdoors marquee available in case the weather lets us down.
We'll be uploading photos afterwards -- if you have any good ones, please send them to photos@windmillmc.com.
In the meantime, why not check out some photos from the 2005 barbeque and 2007 barbeque.